Endicia.com Overview > How does it work? > What do I need? > Labels/Supplies >

endicia Internet Postage
Endicia Internet Postage is a new service that allows you to print postage directly on your mailpieces using an award winning mailpiece design tool.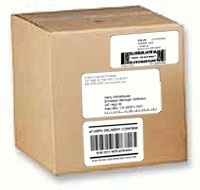 Why print your postage this way?
Save Time : No more peeling stamps; no more handwriting addresses over and over again.
Save Money : No expensive meter leases; no excess stamps; and our address verification reduces costly returned mail.
Enjoy Faster Delivery : We bar-code your mail so it's automation ready.
Get Your Mail Opened : Award-winning mailpiece design tool makes your mail stand out.
Account for Your Mail : Keep a record of your postage transactions.
click here to see how endicia Internet Postage works
click here to visit the endicia website to find out more
Frequently Asked Questions / FAQ's
Q: Is there an additional fee dependant on how much postage I use?
A: No. Endicia users pay face value for postage. In addition Endicia's service fees are fixed, and not dependent on Postage Purchases.

Q: How much does it cost me to try Endicia?
A: It is free to sign-up with Endicia Standard Service or the Endicia Premium Service. Additionally, the service is free for the first 30-days. Endicia issues free software to new users. Users Pay Face value for postage. Users can sign-up here - Sign Up

Q: What is required in order to use Endicia?
A: Users must have a PC, Windows compatible Printer, and an Internet Connection. You must be connected to the internet, in order to use Endicia Internet Postage. You'll find that the signing-up is free, and the service is free for the first 30-days. Users pay face value for postage. Once the free trial expires, Endicia's Fixed rate pricing looks like this - Pricing

Q: Am I able to import a CSV or tab delimited text file list of addresses with your software?
A: Yes, our software allows you to import from such files

Q: What about when I send a package out of the country, do I need to take it to the post office and stand in line, or just drop it off on their desk? A: The International Mail requirement states that you must take a package into the Post Office if this package weighs more than 16 ounces. In addition, you will need to fill out a customs form. Endicia will calculate the postage. Endicia can even automate the Customs process on Global Express Mail ! And in the future, we hope to automate the customs process on other classes of International Mail, and perhaps offer tracking when the USPS makes these options available to for the PC Postage world.

Q: Do I need to be connected to the Internet when using Endicia?
A: Yes. While Endicia provides software which runs on the users' system, it still required that a user be able to communicate with the Endicia Postage Servers.

Q: Can I use my Dymo Printer? Which Labels come with that?
A: Yes you can most definitely use your existing Dymo printer with the Endicia Service. You'll note that Dymo produces three different types of labels for PC Postage.
· Dymo 30387 Delivery Confirmation Label (3-part) 30387
· Dymo 30383 Envelope Label (3-part) 30383
· Dymo 30384 Envelope/Package label (2-part) 30384

Q: Is there any integration with MS Office with your software?
A: We integrate directly with MS Outlook and can read any contact files directly without need for import or export. We can also import or process Excel files that have been saved to CSV (comma delimited) files.

Q: What is the minimum amount of postage I have to buy initially and keep in my account?
A: The minimum is $10 and you can buy in several greater increments up to $500 by default. Endicia can increase your purchase amounts by contacting our support line. The amounts are kept smaller initially to protect the account holder.

Q: Do I need a scale to use your software?
A: You do not need a scale since we also allow you to enter the weight manually but it is convenient. Additionally, you can use any inexpensive scale available from most office supply stores. Endicia does recognize several electronic scales that connect directly to a PC's serial port and they are listed in another FAQ.

Q: Can I print only stamps using Endicia?
A: Yes, our Mac and PC software does support printing only stamps - we call it InstaPostage.

Q: Do I need to buy the items at your store in order to use Endicia?
A: No, all you need is a PC, Windows compatible printer and an internet connection. Many of the items listed in our Store are listed as a convenience but you are not required to purchase them and you can also find most of them in retail stores or over the internet.

Q: Can I use insurance with Endicia?
A: Yes ! It is possible to use USPS insurance, Endicia Insurnace, and U-PIC Insurance with Endicia.

click here to visit the endicia website to find out more